This post contains affiliate links.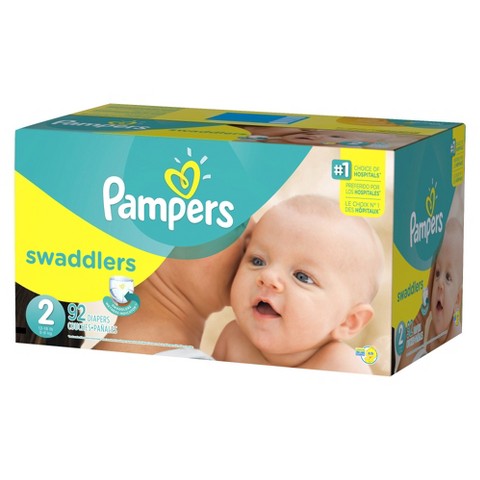 My friend just shared this deal with me and I'm just copying it and pasting it so I can shop for myself before it ends at midnight tonight!
Target: buy any 3 boxes of diapers, get $20 gift card. Spend $150 on baby items, get $25 gift card. Use promo code CARTWHEEL at checkout and save extra 10%. Use Target Red Card and save extra 5%. Free shipping with Target Red Card or $50+ purchase.
This is how it worked out for me…

I bought 6 boxes of Pampers size 2 diapers. Added up to $149.95. I threw in some Hyland's teething tablets that I needed to pass the $150 mark. Used promo code for 10% off plus used my Target Red Card Debit card to save another 5% off. Free shipping. I got $65 in gift cards. Total spent on 672 diapers was $62.22 (that's w/gift card total subtracted…out of pocket was $127). That makes it 9.2 cents per diaper!!!
Happy shopping at Target!!