This post and giveaway were made possible by iConnect and Buddig. I was compensated for my participation in this campaign, but all opinions are 100% mine.
I love summer and the fun we've been having outdoors.  I feel like we don't stop sometimes and when we do it's usually only to eat before we get going again.  Having less time to slow down and prepare meals has meant a lot of sandwiches for our family.  With sandwiches usually come chips and I just don't like that being a regular meal in our house.  Sandwiches are great, don't get me wrong but I want to include more veggies and fruit into our diets.
To break up the routine I've started planning our meals the day before hand and letting our lunch times be a little bit like a play time.  Yes, I've been letting our kids play with their food.  My son with his sensory issues can use the exposure and my daughter is having fun stretching her imagination creating scenes with the food we have on hand.  Sometimes we'll throw in the random chip or small cookie but most of their meals consist of fruits, veggies, nuts, cheese, and lunch meat.  We're having fun together and I feel that my daughter is eating more wholesome foods than she was before.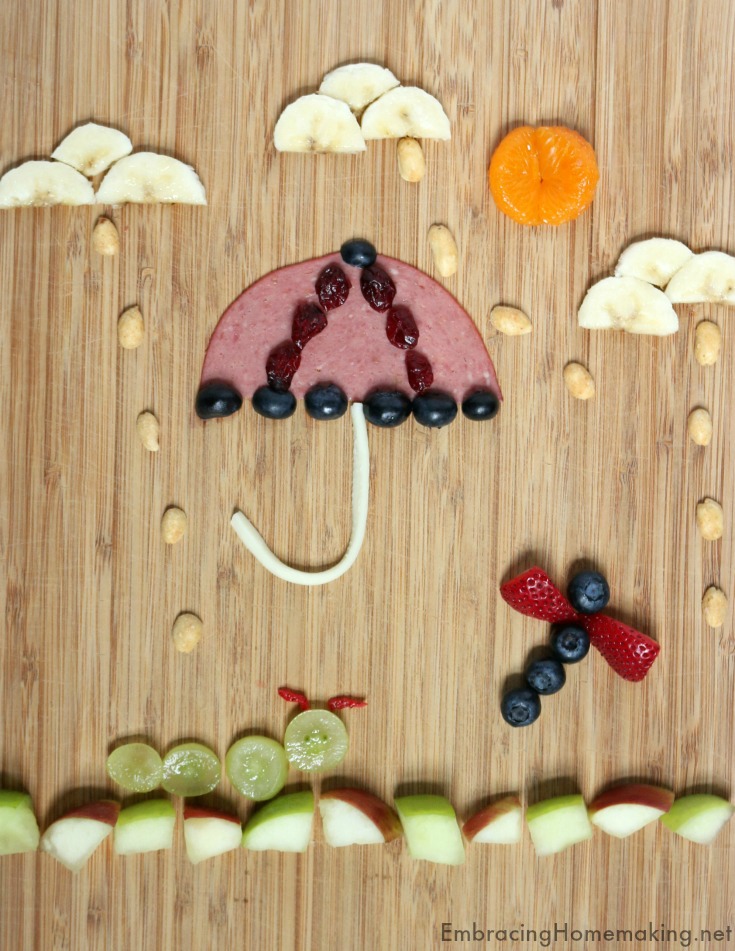 Check out this fun creation!
It's made of apples, grapes, strawberries, blueberries, bananas, mandarin oranges, craisins, string cheese, peanuts, and Buddig Premium Deli beef.  My daughter ate it all and loved it.
We don't always get so fancy but even if they're not Pinterest worthy creations they're still delicious!  If you want ideas for creative lunch ideas for kids check out my Fun Foods for Kids board on Pinterest.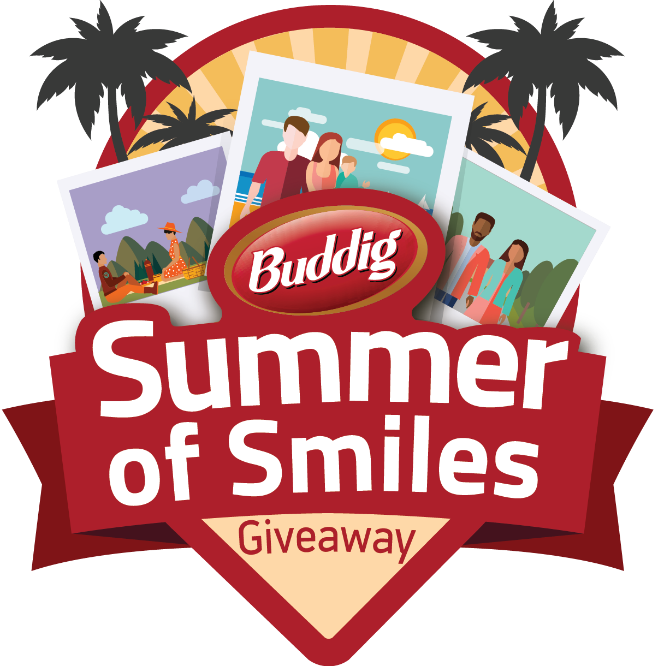 Summer of Smiles:
Buddig not only makes great tasting and affordable lunch meat but they're offering a fun contest this summer.  The summer of smiles! 🙂  There are so many reasons this time of year that make us smile – warm weather, sunny days, picnic lunches, family vacations & more.  Consumers are asked to post a picture of their family enjoying summer and flashing their biggest smiles on Facebook using the #BuddigSmiles.
Every week from June 16 – August 18 Buddig will randomly select 12 entries to receive a $25 American Express gift card – that's 108 total winners and a whole lot of smiles! ?