This sponsored post on financing a car is written by me and brought to you by Mr.Ed Auto Approved Loans.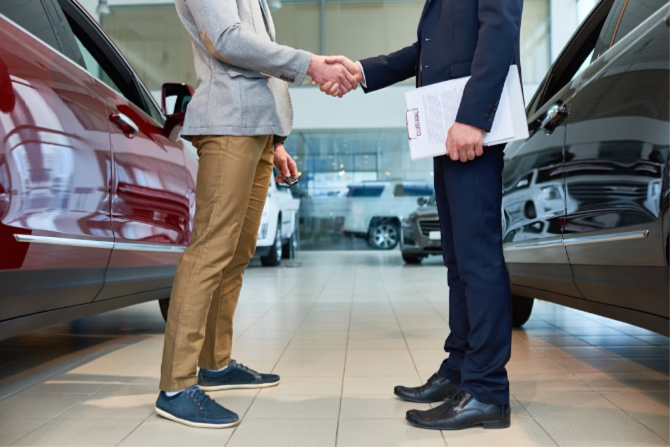 The aroma of a new car smell, the soft seats, the clean nooks and crannies are only a few of the benefits of a new car.  What? Clean crevices aren't what excite you about a new car?  lol  Be it the engine, or the fresh start on keeping crumbs at bay it's important to be well armed with knowledge before buying a car.  Here are some tips to keep in mind when financing a car…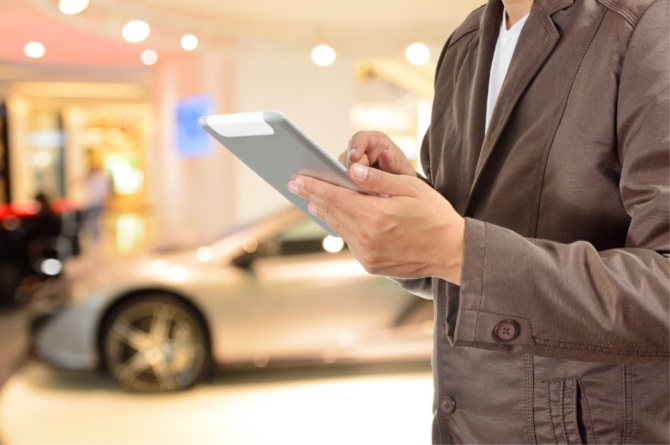 Research Your Auto Loan Financing Options
While I can guarantee that you've probably spent hours online researching potential car options and polling friends on Facebook about which van to buy (What? Just me again?), did you do the same thing on getting your loan?  Dealers are allowed to make money on a loan so it's important to do your homework.  Everyone should do this but especially if you're young or you have bad credit you need to check online lenders to get the best rate possible.  Dealers, credit unions, and even your auto insurer may offer a competitive rate.
Check all around and choose the best option for you.  Once you're prequalified elsewhere it's a different scenario at the dealership.  You can go in and tell them the rate you're prequalified at and see if they can meet or beat your rate.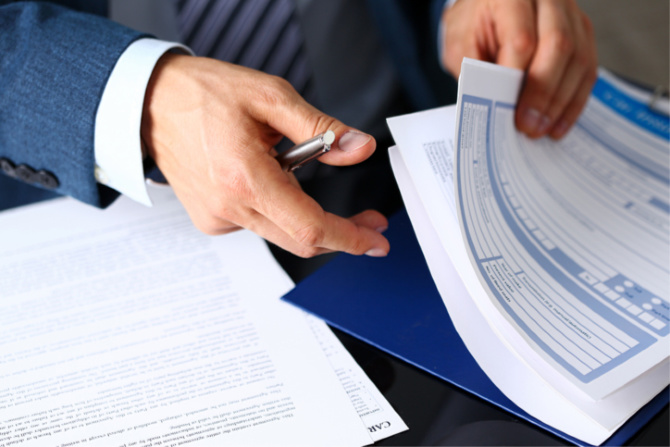 Know the Worth of The Car
I'm not good at negotiations, I'm not. If I want it and can afford it, I'll pay what they're asking. If I don't, I won't.  I can't be this way when it comes to cars so I always take someone else with me who can handle the negotiation process.
I've heard it said though that the worst time to negotiate the price of a car is after you've test-driven the vehicle and given it a good inspection.  Rumor has it that the salesperson will leave and pretend to haggle for a better price for you and come back saying that the manager couldn't budge on the price.  The salesmen hope you'll agree to paying more than it's worth.  When it comes to buying a car, they have the home field advantage.  They sell cars for a living while you may have only bought a handful of cars in your whole life.  They know what "fees" are baloney.  They've mastered the best sales techniques.  They can read you.
It may appear that you're hopeless but here's what you can do…know the worth of the car you're looking at.  Get an honest, direct, no hassle, no strings attached price online at websites such as TrueCar.com, Overstock.com,CarsDirect.com, and USAA.
Once you have that price quote in hand make a promise to yourself to not pay a higher price at a dealership.  Tell the dealer your price and see if they can offer a competitive price.  Make them play in your field and not in theirs.

Don't Finance More Than 42 Months
Money guru's say that you shouldn't take out a car loan longer than 42 months.  If you can't afford the payment on a 42 month car loan then you should probably buy a cheaper car.  That's what the financial genius' say so who am I to argue.
I prefer to pay cash for a used car by saving but sometimes cars may break down suddenly and paying for a brand new car in cash would probably be challenging for most people (I think I remember reading somewhere that only 1% of Americans are able to do so).  However, even if you're buying a new car, saving for a down payment can shorten your loan length and will save you on interest in the long haul.
There you have it, my three tops on financing a car.  I hope it will help save you money as you spend your hard earned money on a new ride.