This is a sponsored post for SheSpeaks/P&G. All opinions are my own.
I love clothes.  More than that, I love kid's clothes!  I do.  I enjoy pairing together outfits for my son and outfits and matching accessories for my daughter.  It's right up there on my list of favorite things to do…which seems kind of sad now that I say that out loud. lol  I care about our clothes because I've invested time in picking them out and spent money on them.  I want them to last as long as possible.  I want to share a few simply laundry routines that I use to protect my clothes.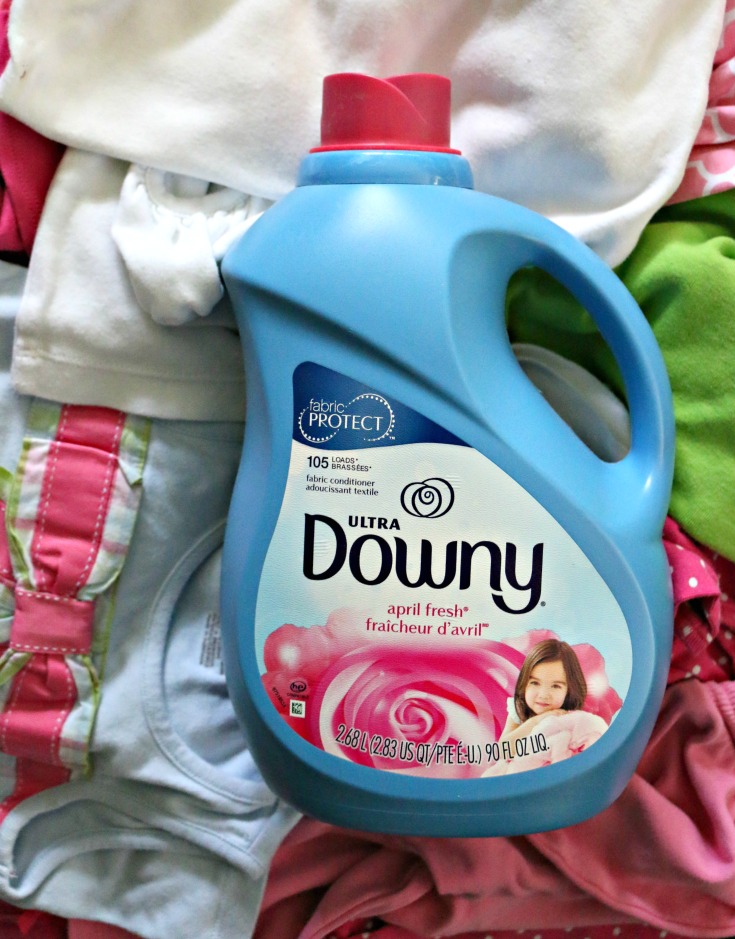 Do you know that a regular washing machine can stretch garments?  It's true.  The clothes rubbing together in the wash can also make clothes look ragged and worn before their time (especially detailed thread embellishments on little girl's clothes).  What can we do to help this?  I chose to wash clothes only when they're dirty.  Maybe I do this partly because I'm lazy but mostly to save on the life of our clothes!  Also, when I wash most clothes, especially my favorites, I'll turn them inside out to wash.  I try to line dry my clothes whenever possible and if necessary I'll dry my clothes on the lowest heat setting possible.  Last but not least, I recently learned that Downy Fabric Conditioner helps condition clothes but lubricating each fiber to help protect it from the agitation of the washing machine.  I now use Downy with every wash to help keep my family's clothes as new-looking as possible!  Plus Downy helps colors stay bright and clothes hold their shape.  Win-win-win!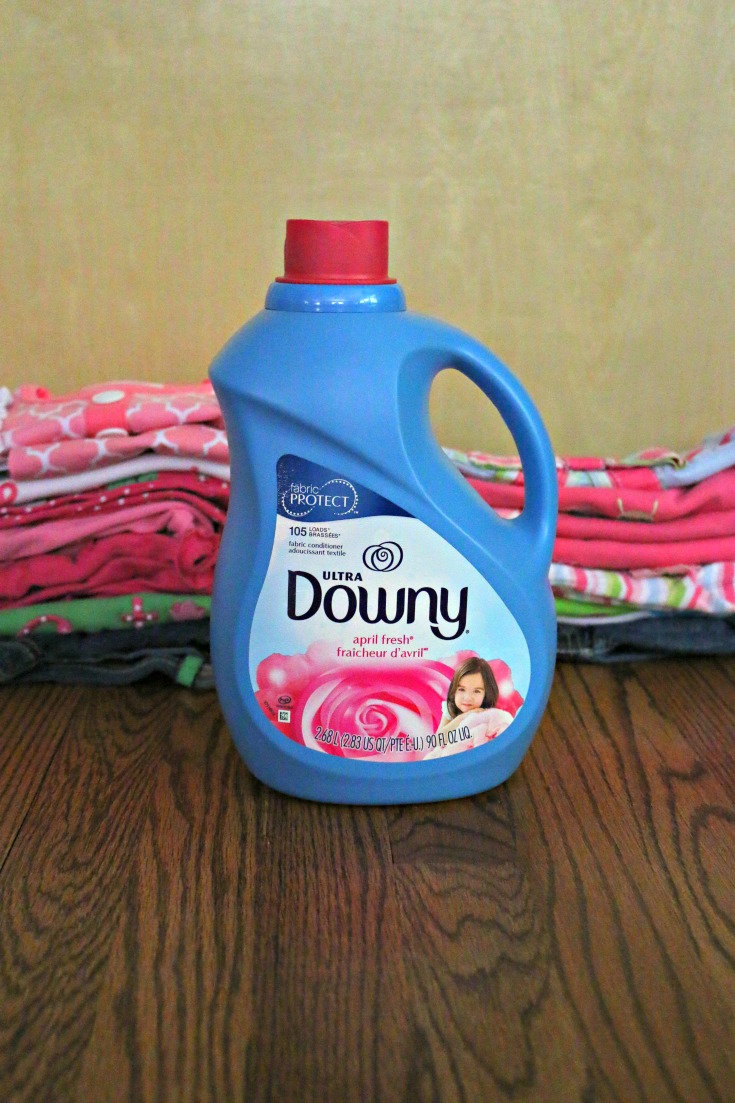 We buy a lot of my daughter's clothes second hand so it's even more important for us to take care of them to make sure they live the longest life possible.
What are your clothing favorite items that you like to take special care of?  A cashmere sweater?  Your t-shirt from college?  I'd love to know.