This is a sponsored conversation written by me on behalf of Gerber. The opinions and text are all mine.
Transitions are beautiful and essential part of life. The first time little squirt walks, the first time they go to school, the first day we have to ourselves…ahhh. 🙂 I digress. Transitions are awesome and they require work as well as joy.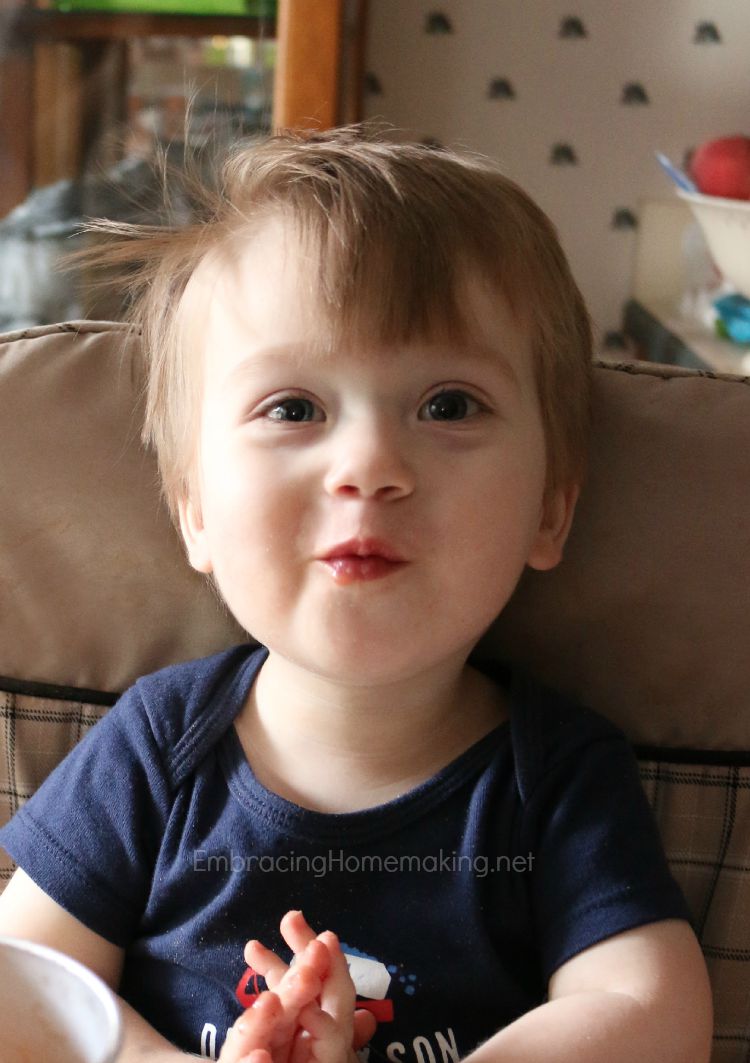 I loved transitioning baby to solid foods with Gerber's Lil' Bits. The chunks of food in the baby food really made him learn to mash down on the spoon (and I used a soft spoon to ease the transition instead of him having to bit down on cold metal).
Having the pre-packaged meals was a huge time-saver too. They are resealable so if baby decides he's full, I can save it for later… and save my cash for later too, for when he's ready to tear into some steaks! Anyone else looking forward to feeding teenage boys? Seriously, I really enjoyed the fact knowing I had an in-between option for little man that I could depend on. I knew it was the right type of food and the right amount for him to chew. The different flavors will also prepare him for our healthy menu options at home.
I loved this transition from soft to chewable food because his face was so adorable! His first reaction to a chunk was adorable. He didn't know what to do with it for a moment, scrunched his face, and then munched! Those little memories are the most precious. I wish I had this when my daughter was younger. It took her a long time to not gag on solid food because she was so used to having mushed food.
I know I've mentioned it before but my son has eating problems that stem from his allergies and his acid reflux that went untreated for so long. Gerber's Lil' Bits is truly a product I can trust because I know the ingredients are the best, the packaging is convenient, and the pieces aren't hard but add just the right amount of texture to his food to help him learn to chew. If you have a little one learning to eat, make sure you let them try Gerber's Lil' Bits and they might even give you a "thank you" in baby sign language. 🙂 Visit here for more information.
Gerber 3rd Foods Lil Bits Recipes help babies learn to chew and ease the transition to table food.
Comment below to enter for a chance to win a $100 gift card or potentially a $1,000 grand prize!
This is a sponsored conversation written by me on behalf of Gerber. The opinions and text are all mine.