This post contains affiliate links for your convenience.
Have you ever wondered what to do with your impressive jewelry collection?  Do you laugh at the necklace trees you see in stores that only hold a handful of necklaces?  Have you searched for ways to keep your beautiful beads neatly arranged and out of tangled balls?  Have no fear, I have a solution for you that is both attractive and affordable!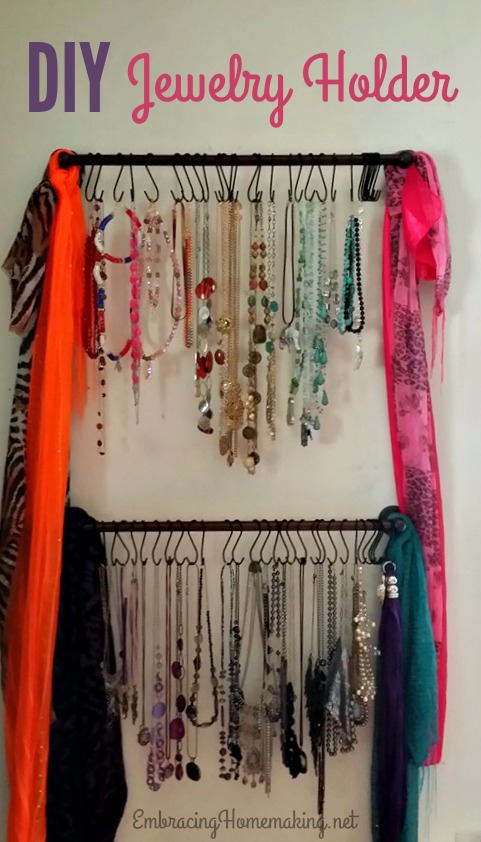 This solution comes directly from a reader named Barbara and I absolutely adore it!  Thank you, Barbara!  This DIY project will keep your necklaces tangle free and even give you a little extra storage for scarves.
Supplies You Need:
All the supplies are available on Amazon or at your local hardware store.  Install your towel bar(s), add your S hooks and your jewelry and you're done!  Voila!  Easy peasy.  This would be great in an unused portion of a closet but is attractive enough to even have on display in a bedroom.
If you have an organizing tip to share feel free to shoot me an email via the contact form or at MrsAshleyWalkup@gmail.com.