This is a sponsored post written by me on behalf of DenTek. All opinions are 100% mine.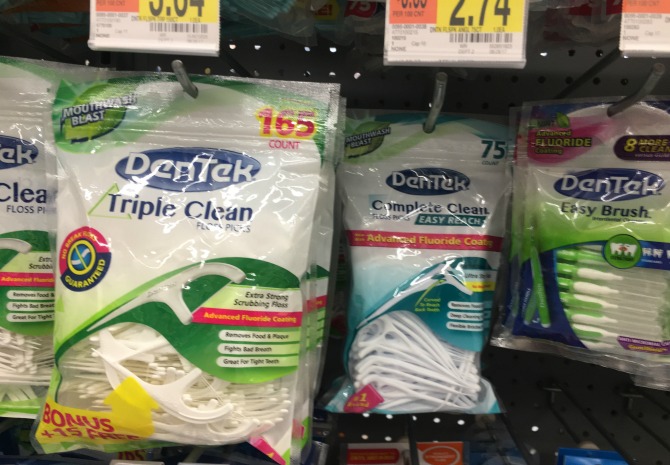 My husband often reminds my kids that they don't have to floss all their teeth, only the ones they want to keep.  Teaching kids to floss with long strings of floss is difficult but DenTek® flossers make it easy for kids to learn this important habit.  I've heard that brushing alone is like painting the front of the fence but leaving the backside to rot.  Neglecting to floss will still leave the spaces between your teeth subject to cavities. As a part of our 2018 family resolutions, we've decided to floss more as a family so we made a trip to Walmart to get floss that they whole family could use.  DenTek® flossers make it easy for us to floss daily.  To tell you the truth, we started a little before the new year to give ourselves a head start into the habit.  It was easier than I thought.  The kids LOVE the flossers because they are brightly colored and the kids can floss by themselves (with adult supervision).  Plus, they're sold at Walmart which makes it easy to pick up a bag or two.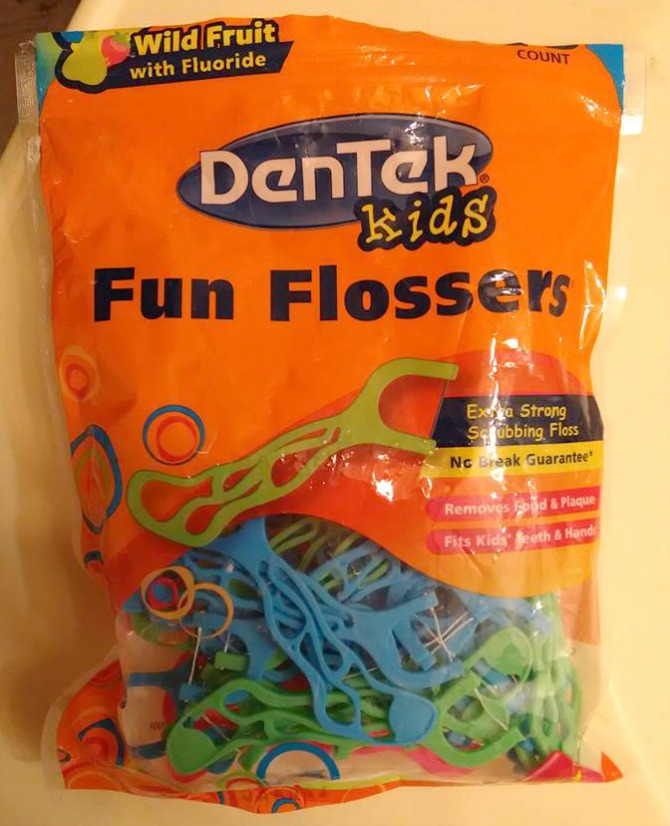 We took both kids to the dentist today and got two good reports.  Check out how cute my son is!  He wore his hat like a security blanket and he was so brave.  He did a great job.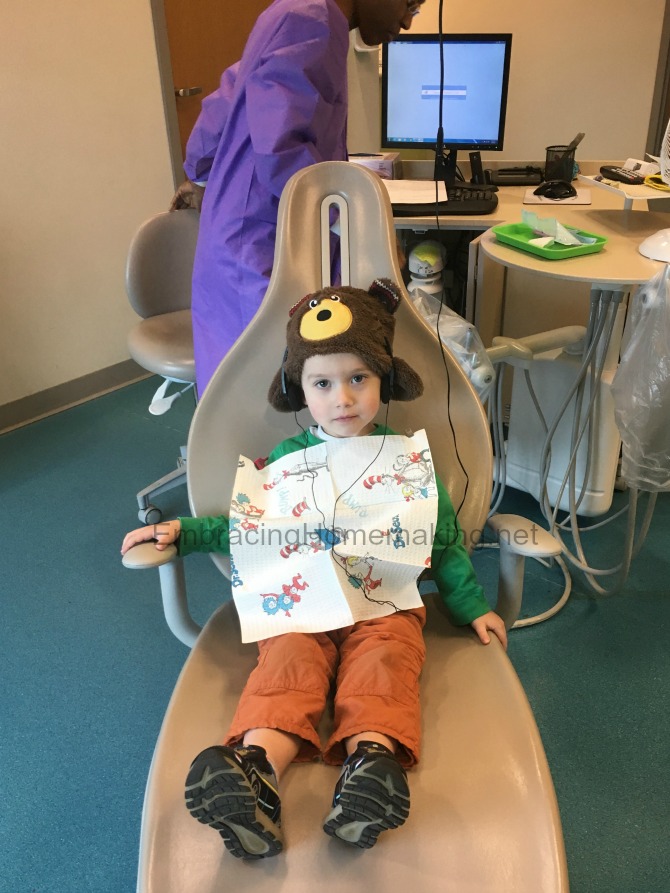 My daughter is an old pro and was excited for the chance to lay back and watch some cartoons.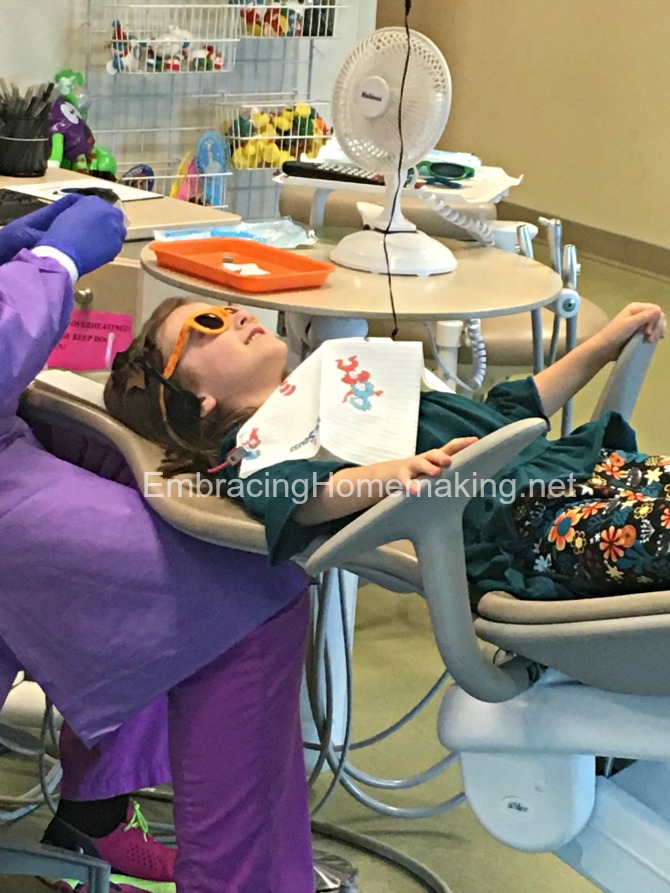 While I was there I found this sign.

1/3!  How icky, I had no idea it was that much. If you want to reach that icky plaque and want to do it as easily as possible look no further than DenTek® products.  I've tried out all of their adult flossers and they're great.  The newest DenTek® Triple Clean Floss Picks even have fluoride coating.  Here's a quick overview of our favorite DenTek® products.
–  DenTek

®

 Kids Fun Flossers: makes flossing fun and enjoyable for children while establishing healthy dental-care habits at an early age. DenTek

®

 Kids Fun Flossers feature a smaller head, an easy-to-grip handle, and a wild fruit flavor kids will love.

-scrubbing floss removes food and plaque
-small flosser head fits children's mouth just right
-easy-to-grip handle is tailored for child-size hands
-tasty wild fruit flavor kids will love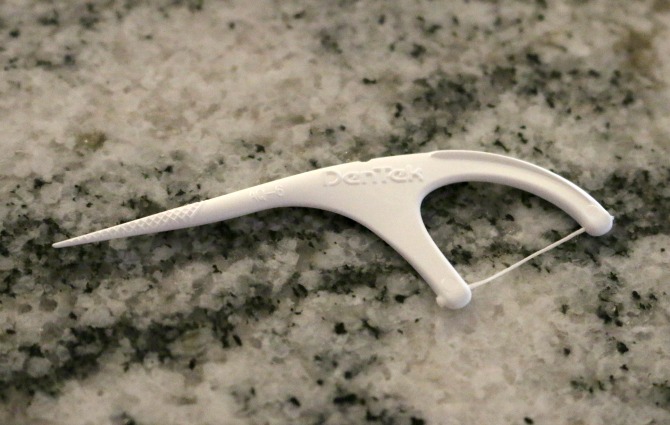 –  DenTek

®

 Triple Clean Floss Picks: gives user 3 times the cleaning action in one floss pick:

-flossers scrub between tight teeth, stimulates gums, and removes food and plaque
-textured pick deep cleans between teeth and stimulates gums
-tongue cleaner fights bad breath with minty flavoring
-Plus, strong floss is guaranteed not to break, even when used between the tightest teeth
-has advanced fluoride coating
To make flossing a regular part of everyone's lives DenTek® has put out a 30 day flossing challenge where you can win fun prizes.  No purchase necessary to participate or win. Visit DenTekChallenge.com for official rules and more info.  Join the 30 Day DenTek® Family Floss Challenge.
They even have a fun and free printable you can use to help track your family's flossing progress. If you're still looking for a New Year's resolution you can stick with?  Flossing daily with DenTek® flossers is it!  My good friend flosses while she watches TV every evening with her husband.  Why not?  It works for her.  Where can you fit flossing into your routine?