This post contains affiliate links.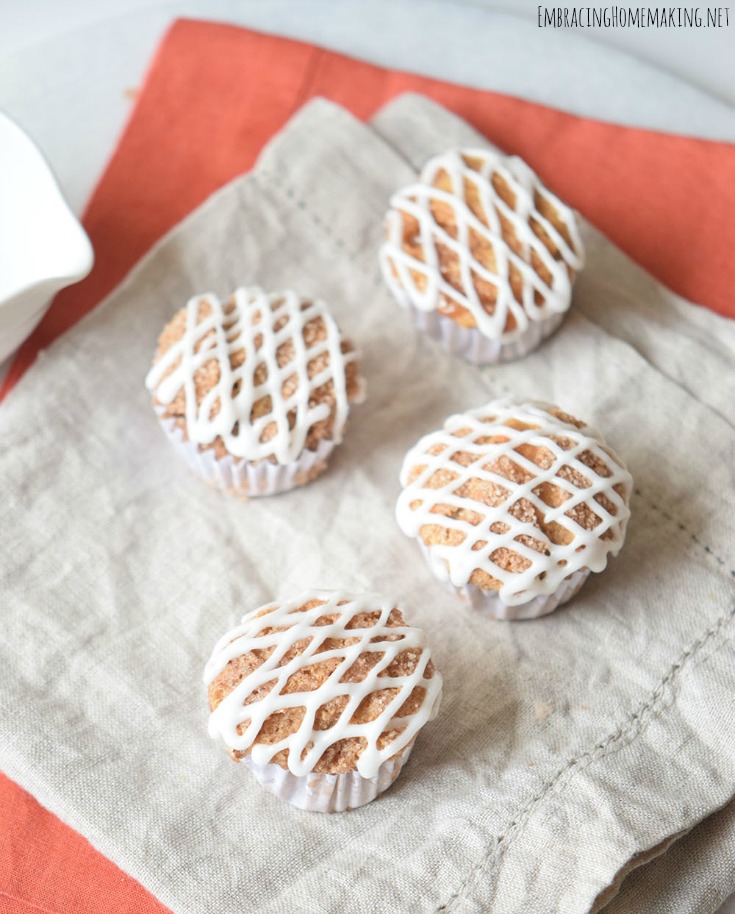 Cinnamon Sugar Pumpkin Muffins
Muffins are delicious and I seriously consider them one of my favorite breakfast options. From time to time, I find myself making them for dessert and grabbing one or two as a snack. These cinnamon sugar pumpkin muffins are my favorite muffins, and that comes from a gal that has made a ton of different muffins over the years.
This is one of those incredibly good and mouthwatering recipes. It's also really easy to make and it's perfect for this season! I like to make them with store bought pumpkin puree but I once made them with pumpkin puree made from scratch and the result was just as good!
What I love the most about this recipe is how incredibly easy it is to whip up. There aren't a lot of complicated steps or difficult ingredients. Just the tried and true ones you probably already have in your pantry.
The only thing that's a bit out of the ordinary is the oat flour but you can make it yourself grinding oats in your food processor until fine. It takes around 40 seconds top and it makes the Cinnamon Sugar Pumpkin Muffins even more filling which makes them an incredibly good option for breakfast.
And then there's the topping. Oh my, the topping that coats the muffins tastes delicious. It's sweet, it's a bit crunchy, and it's a total crowd pleaser. I just mix some milk, powdered sugar, and a pinch of vanilla extract and then is just a matter of filling a piping bag and decorating.
I sometimes skip the topping to keep the muffins healthier or if I'm a real hurry because they are delicious by themselves, but the topping really makes this a total crowd favorite recipe.  It's one of those recipes that people ask me for after they try them.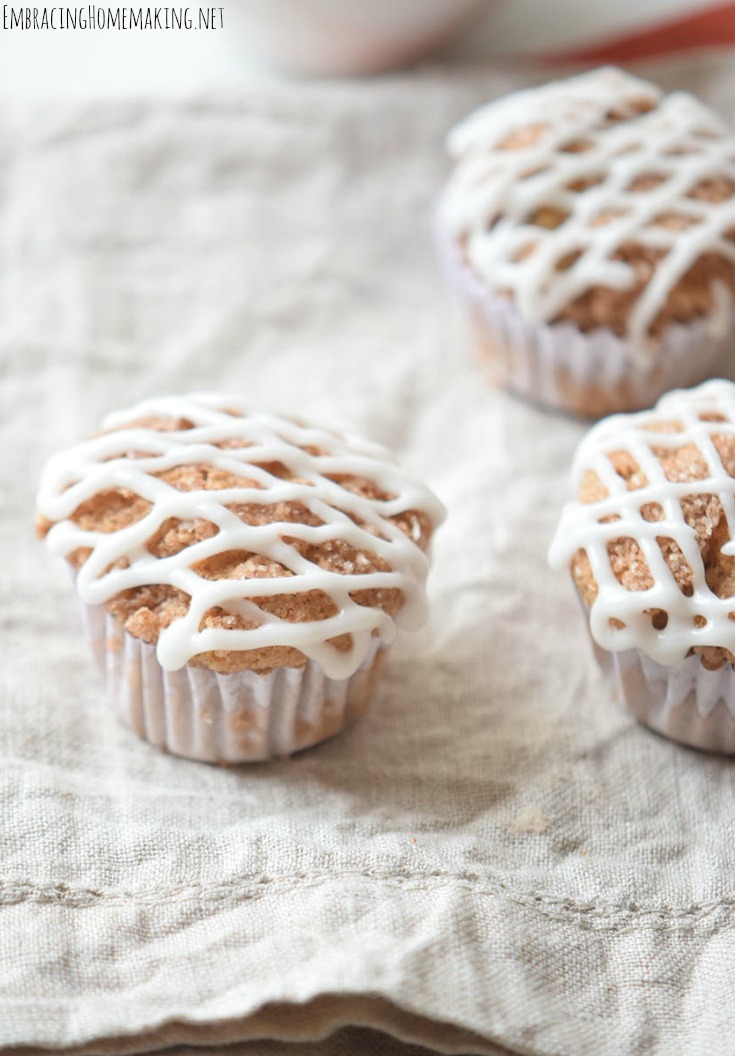 Ingredients:
Glaze:
Directions:
– Preheat oven to 375°F.
– In a bowl, mix the mashed pumpkin with the sugar, milk, vanilla, butter, egg, and ground cinnamon.
– Add the all-purpose flour, oatmeal flour, and baking powder into the bowl. Stir repeatedly until the batter has no lumps left.
– Set a cupcake tray with paper cupcake liners and fill them.
– Bake for 20 minutes or until done.
– For the glaze, mix milk, sugar, and vanilla extract until getting a thick mixture.
– Remove the tray from the oven and let them cool down.
– Drizzle the muffins with the glaze.
– Serve and enjoy.