Exercising can be a stressful idea to many people. It's like we know that daily exercise is important but some of those tasks that we find recommended for our daily exercise regimen are ridiculous. Hating exercise is an easy way to get out of maintaining your mission to incorporate exercise into your life.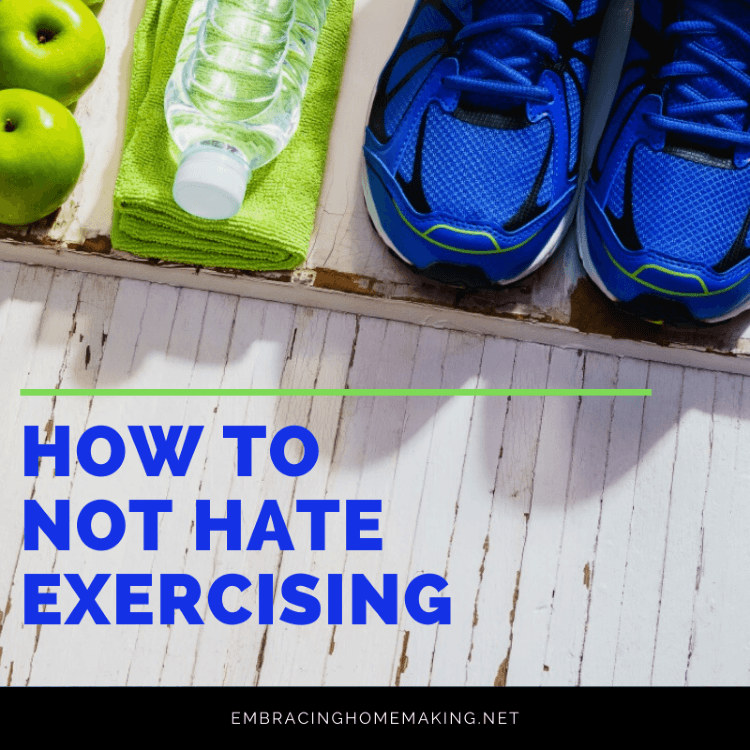 Start Small
Create an exercise plan that is small. If you really hate exercising then you won't want to spend an hour every day doing the tasks to get fit. Find a small, simple workout routine that will help you to at least tolerate exercising.
Repeat Daily
Repeat your small routine every day for two weeks. This helps establish the routine and encourage you to continue on as you're not pushing yourself too physically yet. Two weeks should be a reasonable time to work this small routine into a habit.
Add More
After a couple of weeks have passed add some more tasks into your exercise routine. Try to pick exercises that you enjoy at some level. This helps to keep your mind encouraged on pushing through versus absolutely hating your daily exercise routine.
Play Music
Create a music playlist that keeps your motivation up and your body wanting to move. You should know what genre of music will work best to inspire you to continue on with your daily exercising routine. Change up the music playlist if you grow tired of the original one you created.
Focus on Feeling
Rather than using exercise to look differently, focus on how you want to feel. Exercise is usually something people do to look different but they start to hate the work. When you redirect your focus to how you want to feel, exercise becomes less of a chore as it makes you feel good almost immediately.
Eat Healthier
When you try to eat healthier snack options your mind will be healthier which will help you avoid the thought of hating your daily exercise routine. Eating healthier snacks like veggie sticks throughout your day will help inspire your body and mind to feel good all of the time.
Exercising doesn't have to be a chore, you can use these tips I shared today to help achieve success in your mission to exercise on a regular basis. When you incorporate music into your routine, start small and work towards feeling better versus looking better, you will soon find that you don't hate exercising so much anymore.