Spring is here and with that comes the desire to start a garden. Whether you're looking to keep an indoor garden all season long or start your garden indoors to be moved outside once the weather warms up, I have the tips for you. Check out the best tips to start an indoor garden below so that you can successfully grow your own food this year.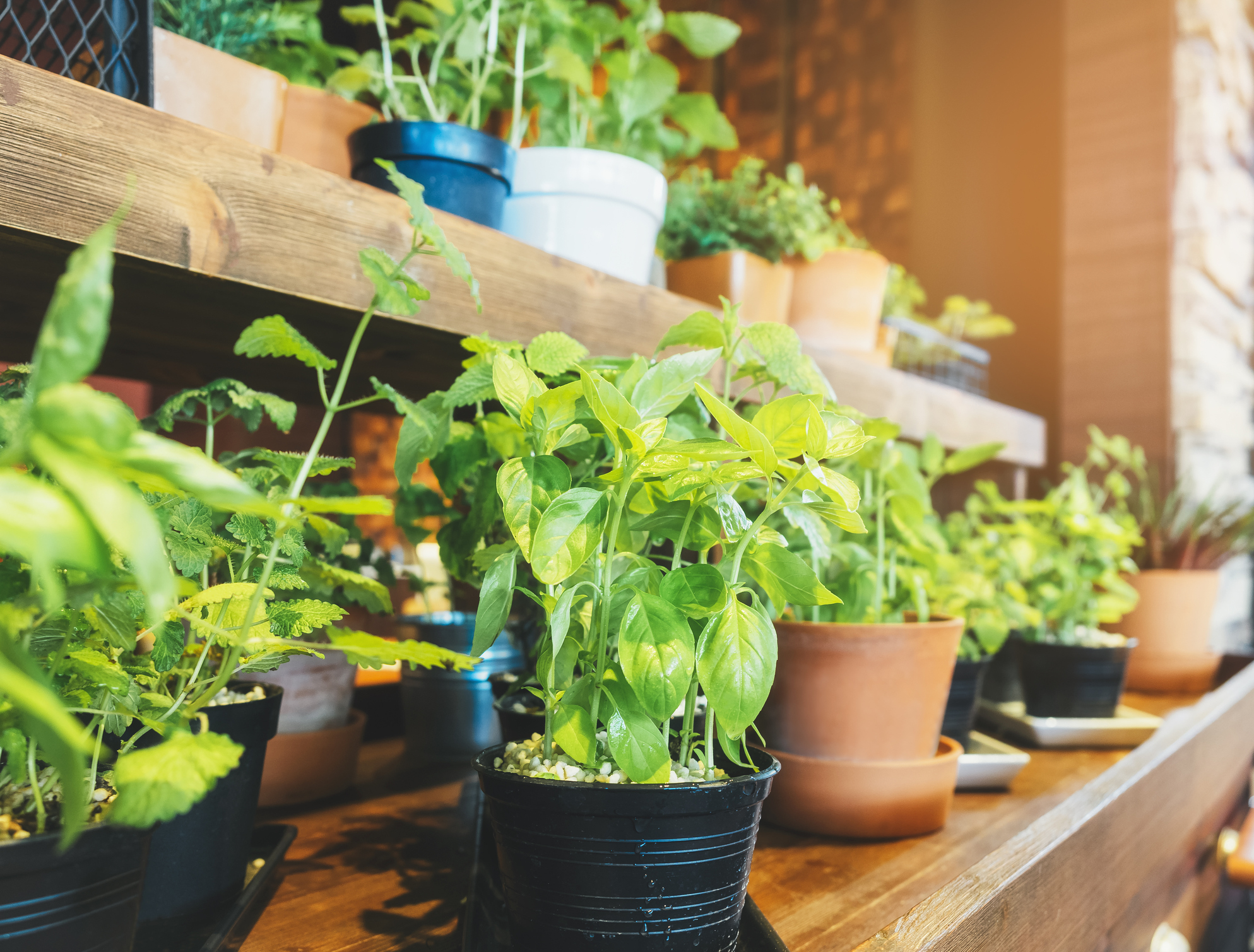 Know the Growing Conditions
Whether you're growing herbs, veggies or fruits with your indoor garden, you'll need to know the best growing conditions for each of the items. While herbs have the easiest growing conditions as they don't require a whole lot, some veggies or fruits may need a specific amount of sunlight each day for maximum growth potential.
Look for Maximum Sunlight
When you start an indoor garden you're going to have to be creative with the location. Look around your home and find the maximum sunlight areas. Once you've figured out which location is best for maximum sunlight, create a stand that you're able to place your planting pots. You'll want to make sure this location is a low-traffic area to avoid them toppling over when kids run by.
Set the Best Temperature
Some green leaf veggies need a cooler climate for maximum growth while other plants may need a warmer environment. When you figure out the best temperature for each of the items you plan to grow in your indoor garden, you'll be able to commit to the proper location for best temperature, ideal growing conditions, and maximum sunlight exposure.
Use the Right Potting Soil
Use a sterile potting mix option as this will reduce the risk of soil-borne pathogens as well as ensure the plant pots are light in weight. There are pre-mixed options for potting soil but they can get expensive when you opt for the soil that has moisture-holding crystals in them. You may use even quantities of perlite, vermiculite, peat moss and sand to create your own potting soil best for veggies.
Find the Best Containers
Potting plants are pretty affordable for even the most frugal of families. Head to your local dollar store where they should have deals on the best containers suitable for growing herbs, veggies and fruits. Consider the root growth of your indoor garden containers and whether your veggies are known to grow as vines or not, this will assist in ensuring your indoor garden has a successful harvest.
There are many ways you can get that indoor garden started, the tips I shared today should help move you forward to growing your own herbs, veggies, and fruits inside this spring season. If you want to transplant your indoor garden to the outside, carefully create an outdoor garden and move your indoor plants to their outdoor home.