This post is brought to you from Caitlin Chrysler Dodge Jeep Pram.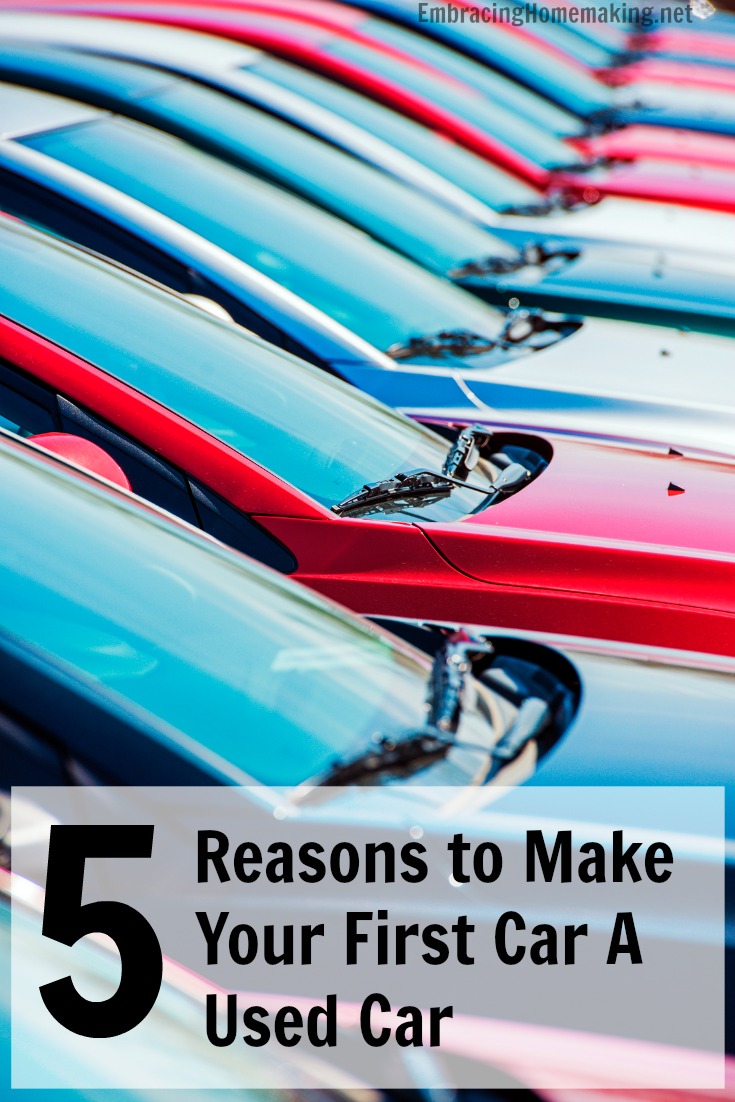 Your first car is a beautiful thing. It's your freedom, the ability to drive places without your parents and see friends without waiting for someone to give you a ride. It will get you to school, work, and play. Most people fantasize about which car they would love to have for their first, even if it isn't a realistic dream (you know, like a sixteen year old high school kid with a top of the line performance sports car). Here are 5 ways the dreams you have for your first car, from freedom to convenient features, can be provided best by a used vehicle.
1. Value
"A new car loses half it's value the moment you drive it off the lot." That's a common saying, and while the value may not drop by half, it's a saying for a reason. When you buy a used car, you aren't paying the added cost just for being the first to own it. And with the availability of extended warranties and certified preowned vehicles, buying a used car is just as safe and reliable as a brand new one.
2. Reliability
Speaking of safe and reliable, a used car in good condition is a car that's shown itself to be reliable. It's run well, been maintained, and hasn't spent its entire life sitting in a lot. Being from a previous model year, you'll have access to countless reviews and opinions from other drivers, a wide array of test results for safety, and possibly the added safety of an extended warranty to protect against any possible defects.
3. Features
Sometimes there are features you want that don't come stock on your favorite car. Heated seats, upgraded stereo, sun roof… whatever features you want, you'll pay much less for them in a used vehicle. In a new car, you're paying for the customization options. The used car already has the options you want, and you'll be able to get far more features for your money.
4. Peace of Mind
Ok, this one might be a bit more for the parents than for the new car owner, and is a bit of an intangible benefit. While you should always take care of your vehicle the best you can (you're trusting it to keep you safe and alive at very high speeds, after all), there's something innate in us about the perception of cost. While a new and used car may be in the same condition, you're more likely to be worried about a brand new car than a used one. Why is this a good thing? Because if you're in a situation where you have to decide between the car getting hurt or you getting hurt, your parents will always prefer you to be safe. The lower price tag of a used car will make you less likely to make a dangerous move just to try keeping the car from getting scratched, which just might save you from a big accident one day.
5. Comfort
Now, I know what you're thinking: how can a used car be more comfortable than a new one? But I'm not talking about comfortable upholstery or squishy seats. Your first car will give you a feel for what you really enjoy. After getting comfortable with your vehicle, you might realize you need a little more space. Maybe you have a big vehicle and you feel you want to downsize. Maybe a four cylinder isn't enough to get you to speed on the interstate, or perhaps that V8 puts you a bit over the speed limit too often. As your comfort with driving and your needs rises, you'll be able to separate the car of your dreams from the car you'll really be comfortable in.